RBI Raiffeisen Bank International, 1030 Vienna, Austria
Meet and discuss with around 500 of the leading Letters of Credit and Bank Guarantee practitioners and experts from various sectors and from some 50 countries.
The annual Vienna-based conference has established itself over the last decade as the only true global platform dedicated to bank guarantees. Our unique combination of lecturers, panelists and attendees will have the opportunity meet, network, exchange ideas and solve mutual problems of their business.
This year we will cover the influence of URDG on domestic legislation, in particular in Russia and China, as country issue India and, as it was continuously put in the feedback forms, the Italian fideiussione. Our educational sessions will focus amongst other things on hybrid guarantees and how to handle those as well as on a comparison of URDG, UCP600 and ISP98 from a European perspective. We will also address the ever increasing regulatory demands with up-dates on Sanctions and Art 55 BRRD.
Case studies for not only LC specialist but also Bank Guarantee experts to discuss their challenges with our their fellow colleagues. The day is designed to foster mutual understanding among the different specialist and will further address the corporates' perspective on trade finance instruments.
As usual, difficult and exceptional cases are presented from the bankers, commodity traders, forwarders and insurance point of view. Send your own cases – anonymously if you like - to be analysed and discussed to e.treu(at)icc-austria.org.
Our case study session became increasingly popular over the recent years, so please kindly note that submission will be handled on a first come, first serve basis. Do not miss the chance to have your case discussed and hand it in early.
In difficult times and for new markets the demand for letters of credit increases. Do not miss this excellent opportunity to get insight from your peers in other countries as well as from the experts responsible for drafting the opinions and/or revision of the rules itself.
We will look at recent data form the ICC global survey 2016 and delve into digital trends and technology by exploring BlockChain and the MT 798 and FileAct from a corporate's perspective. Our educational sessions will address the ever debated typo versus discrepancy issue, as well as Stand-by LC as payment instruments and the essentials of reimbursement requests. This year's country issue deals with India and as always we will talk about the latest developments in Sanctions and Basel V.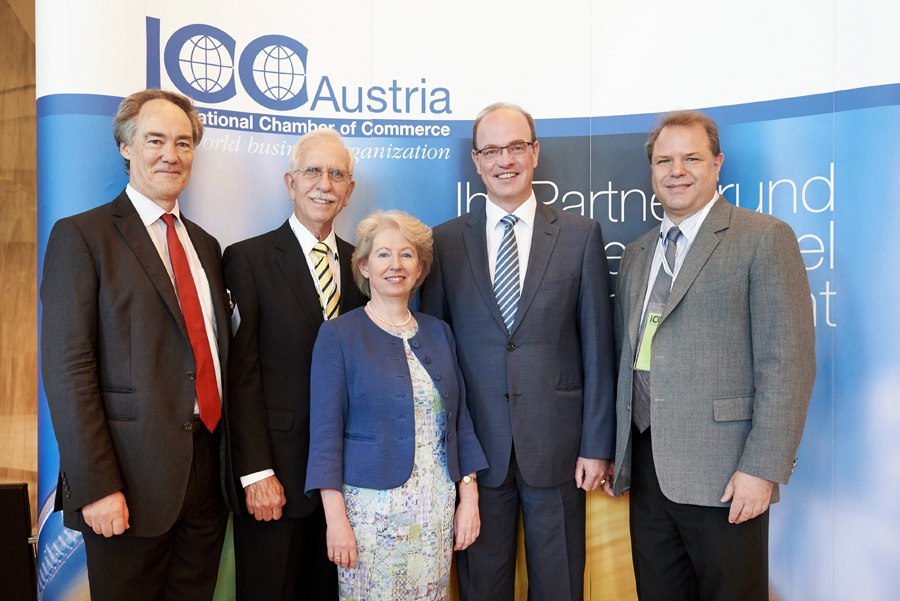 For sponsorship and/or partnership opportunities please contact Eleonore Treu (e.treu@icc-austria.org)
Diese Website verwendet Cookies um Ihnen den bestmöglichen Service zu bieten. Durch die Benutzung dieser Website sind Sie mit der Verwendung von Cookies einverstanden.
Mehr Informationen erhalten Sie hier
Nicht mehr anzeigen