The current version of the Incoterms® has been in force since January 1, 2020 and is available at with ICC Austria. The up-dated version is adapted to the new, global trade practices and thus replaces Incoterms® 2010.
The most important changes at a glance:
DAT (Delivered at Terminal) becomes DPU (Delivered at Place Unloaded) - any agreed place is possible
FCA - "On-Board" Bill of Lading possible
CIP, CIF - insurance coverage has been adjusted to business practice
FCA, DAP, DPU, DDP - transportation of goods can be organized using own transport facilities
clear rules for the distribution of security obligations and the associated costs
Did you know that
90% of all international sales contracts contain an Incoterms® clause?
Incoterms® are consulted 200,000 times a day?
Incoterms® are used in over 120 countries around the world?
The Incoterms® - International Commercial Terms - are recognized worldwide and crucial in international trade. They regulate the rights and obligations of buyer and seller in relation to costs, risk, insurance, loading and unloading, transport documents, customs, taxes, packaging and much more. Choosing the correct Incoterm for your business will lead to speedy contract conclusion, clear and adequate distribution of rights and obligations, and thereby decreasing the risk of costly litigation greatly.
Seminars/Online-Trainings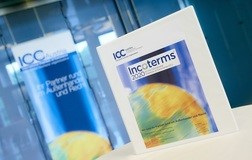 In order to inform and train internationally engaged companies, banks, insurance companies and everyone involved in cross-border deliveries, ICC Austria organizes one-day seminars with a focus on the changes and explains how to apply them correctly to your individual busniess environment. Furthermore, the interaction of Incoterms® and other contractual conditions, as well as the best possible coordination with letters of credit, is practiced using real-life examples.
The trainings are designed for people who deal with business transactions in sales & purchasing and/or have to agree on delivery conditions.. This includes freight forwarders, consultants, lawyers, legal experts, and employees of importing and exporting companies. The trainings are held by the experts of ICC Austria or verified speakers with many years of practical experience.
ICC Austria trainers: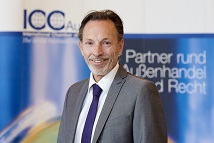 Mag. Paulus Krumpel

deputy Managing Director of ICC Austria, coordinated the Austrian contributions to the new Incoterms® 2020. Many years of expertise in transport and international contract law, Incoterms®, arbitration, mediation and alternative dispute resolution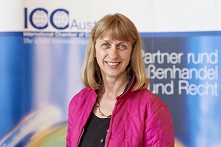 Mag. Angelika Zoder
Member of the ICC- Commission on Commercial Law and Practice, contributed to the drafting of the new Incoterms® 2020; advises on international contract law, several years of experience in the field of financial and legal risk management of export contracts, especially letters of credit, bank guarantees, sanctions & embargoes, arbitration
Publication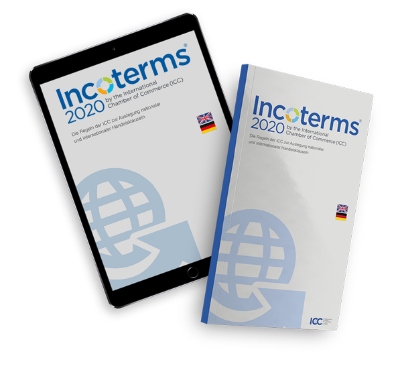 You can order the English-German version of the Incoterms® from ICC Austria. Secure your copy: order book